News
We Have Moved!
September 2021
We are excited to move to our new office in the heart of Cleckheaton. Located above the recently refurbished Victoria Court. Close to the M62 (Chainbar) and plenty of customer parking within the town centre. Pop by to have a coffee in the stylish meeting room.

Coronavirus Update
October 2020
Due to government advice we are now working remotely but the shop is open by appointment. If you need to hand over keys or paperwork there is a letterbox in the door in which to do so. We shall still be present in the shop to answer the phone and reply to emails although this is subject to change as the situation changes. We have to support the nation wide cause to stop the spread of the virus.
Membership to NAEA Achieved
September 2019
We are pleased to announce membership of the NAEA (National Association of Estate Agents) also now known as Propertymark. We have survived heavy scrutiny and passed their high standards in regards to Client Money Protection, Anti Money Laundering, shown we have adequate Professional Indemnity Insurance, have registered with the ICO (Information Commissioner Office) in regards to how we hold Data and finally, we are current members of a redress scheme. We shall be audited yearly.
New Member of Staff
June 2019
We are pleased to have appointed Siobhan Thackray in the role primarily as sales negotiator but also overseeing the shop at Six Lane Ends. Siobhan has been branch manager at a corporate firm and has lots of drive and enthusiasm for sales together with a very professional approach. She is a local girl to Heckmondwike and is passionate about property.
Contact her on sales@homesmartestateagents.co.uk
New Members of Staff
July 2017
We have appointed a new sales negotiator and valuer Jayne Temple. Jayne lives locally and has been in been in the role as valuer for a number of years. She is very enthusiastic and keen to establish herself as a dynamic sales person who achieves great results selling properties.
We have also appointed a new lettings manager and office deputy manager Gemma Snee. Gemma lives locally and has a number of year's experience in property management and customer service. She is very approachable and capable of dealing with any situation she comes across in this very demanding role.
Changes To Income Tax For Landlords
January 2016
From April 2017 landlords who are not incorporated will only be able to claim relief back on their mortgage finance costs at the basic rate of 20% and these new changes will be phased over a four year period. Furthermore, this relief will be provided by way of tax credit with rental income net of allowable expenses, but not finance costs, added to your income assessed for tax.
It is essential that you start to think about how changes may impact your rental business. To find out more click the link below:
https://www.gov.uk/government/publications/restricting-finance-cost-relief-for-individual-landlords
Stamp Duty Changes January 2016
From midnight 31 March 2016 an extra 3% additional stamp duty will be charged on property purchase for buy to let purchases. Limited companies and landlords with more than 15 properties may be exempt but this is still being consulted upon.
For further information about stamp duty changes on the HMRC website use the following link:
https://www.gov.uk/government/publications/main-tax-announcements-for-autumn-statement-2015
New Member of Staff
October 2015
We are pleased to welcome Hannah Tingle into our team as support to lettings and sales.
Rent Guarantee!
September 2015
Homesmart announces new rent guarantee for new landlords. We are so confident in our ability to find good tenants that we shall guarantee the first six month's rent for FREE.
Carbon Monoxide & Smoke Alarms
September 2015
We are currently following the new guidelines starting 1st October 2015 regarding Smoke and Carbon Monoxide Alarms so that all of our properties will comply.
TESCO ADVERTISING for 2015/2016
July 2015

Our new 12 months advertising campaign at Tesco Extra superstore in Batley. Vendors or Landlords have chance to advertise their property as a 'property of the week' showcasing their property to a huge amount of footfall to the left of the main entrance door. There is also a leaflet dispenser to pick up information about our company.
New Member of Staff
May 2015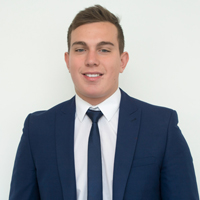 Due to start his working career following completing A Levels in Business is Nathan Morris starting an apprenticeship with us backing up the sales and lettings staff. Nathan is a very confident and likeable person and will be an asset to our team. He will be working towards an ARLA qualification
On The Move
May 2015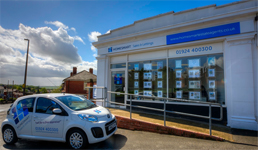 We are pleased to announce a move to Six Lanes End between Heckmondwike and Liversedge on the main A62. This is a prominent location and has the benefit of its own large car park to the side on New North Road. We have disabled facilities and wheelchair access, and a private meeting room. The site is fantastic and our bright LED window lights up the area.
New marketing campaign for the next 12 weeks in the Dewsbury reporter series

Stamp Duty Changes
December 2014
George Osborne said 98% of homeowners in England and Wales would now pay less after the changes than they do under the current system.
Only people who buy homes worth more than £937,500 will pay more in tax.
From midnight on 3rd December 2014, the new rates of stamp duty will only apply to the amount of the purchase price that falls within the particular duty band, making it more like income tax.
In other words, someone buying a house for £200,000 will pay nothing on the first £125,000, and then 2% of the next £75,000, giving them a bill of £1500. Previously they would have paid 1% on the total purchase price, giving them a bill of £2,000. Thus although the percentage rates appear higher in some cases, the overall charge will mostly be lower.
New Website
December 2014
Homesmart Sales & Lettings are proud to announce the launch of our new website. Prospective tenants, landlords, vendors and buyers will find properties easy to search and in a number of ways including an interactive map where you can identify the exact location of properties.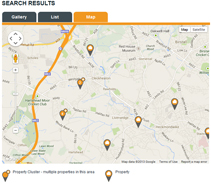 Homesmart Sales & Lettings join The Property Ombudsman Scheme
We have joined The Property Ombudsman Scheme.